CrossFit WOD Tuesday Nov 28th, 2017
CFR Cape Fear, CFR Hampstead, CFR Leland, CFR Wilmington – CrossFit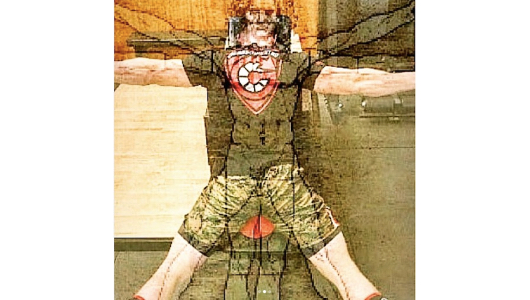 When Coach Gage finds you doing incline T raises!
WU: Reignited Warm Up (No Measure)
A. General Warm Up (Bike, Ski Erg, Row, Run)
B. Dynamic Joint (Movement Prep)
C. Energy System Warm Up (Aerobic/Anaerobic)
D. Specific Movement Warm Up
A: Power Clean
A. Power Clean
1 set on the 2:30 min for 5 working sets
10-8-6-4-2
* build to a tough set of 4 and 2

* sets 10, 8, and 6 should be TnG reps
Level 1 & TG:

Focus on control from the floor and not ripping the weight. Catch with a purpose and correct your hip or elbow position if not the the right spots. Ask a Coach for feedback if you have any questions.
B: Metcon (Time)
B. 5 rounds for time
Rx+

20/15 cal row

15 Toes to Bar

10 Strict HSPU
Rx

20/15 cal row

15 Toes to Bar

10 Strict Press (115/75# from floor)
L1

20/15 cal row

15 Toes to Barbell (lying on back reaching legs/feet/toes up and getting as close to the barbell as possible then all the way back to the floor each rep; arms should be fully locked out on the ground with barbell in hands)

10 Strict Press (75-95/55-65# from floor)
Time Cap 20 min
* If larger class, stagger the start by 1:30 minutes or allow athletes to sub Row with Assault Bike or Ski Erg

* Focus on quality of movements for the toes to bar and handstand push ups
Post Workout Cool down & Mobility 20 min