CrossFit WOD Saturday Dec 2nd, 2017
CFR Cape Fear, CFR Hampstead, CFR Leland, CFR Wilmington – CrossFit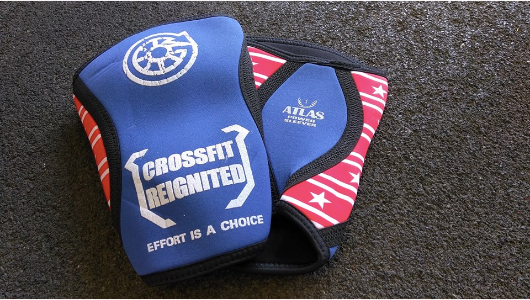 AMERICA
WU: Reignited Warm Up (No Measure)
A. General Warm Up (Bike, Ski Erg, Row, Run)
B. Dynamic Joint (Movement Prep)
C. Energy System Warm Up (Aerobic/Anaerobic)
D. Specific Movement Warm Up
A: Metcon (AMRAP – Rounds and Reps)
With a partner
A. 7 min AMRAP
Rx+

5 Bar Muscle Ups

10 Burpees
Rx

5 Chin Over Bar Pull Ups

10 Burpees
L1

5 DB Renegade Rows (alternating sides for 10 reps)

10 Burpees
Rest 3 min
B: Metcon (AMRAP – Rounds and Reps)
B. 7 min AMRAP
Rx+

15 KB Snatch (53/35#)

20 Ab Mat Sit Ups
Rx

15 KB Snatch (35/26#)

20 Ab Mat Sit Ups
L1

15 KB Snatch (26/13#)

20 Ab Mat Sit Ups
Rest 3 min
C: Metcon (AMRAP – Rounds and Reps)
C. 7 min AMRAP
Rx

200m Run (together)

30 Air Squats
* 27 min ongoing clock

* Split teams into 2-3 groups that that different teams may start at different AMRAPS

* One person will be working on one movement at the same time as the second partner is working on the other. Once both partners are finished, they switch movements.

* The only rest you will get in the workout is waiting for your other partner to finish up their movement.

* This is not a 1:1 workout!

* Score is total number of rounds each AMRAP.
Post Workout Cool down & Mobility 20 min